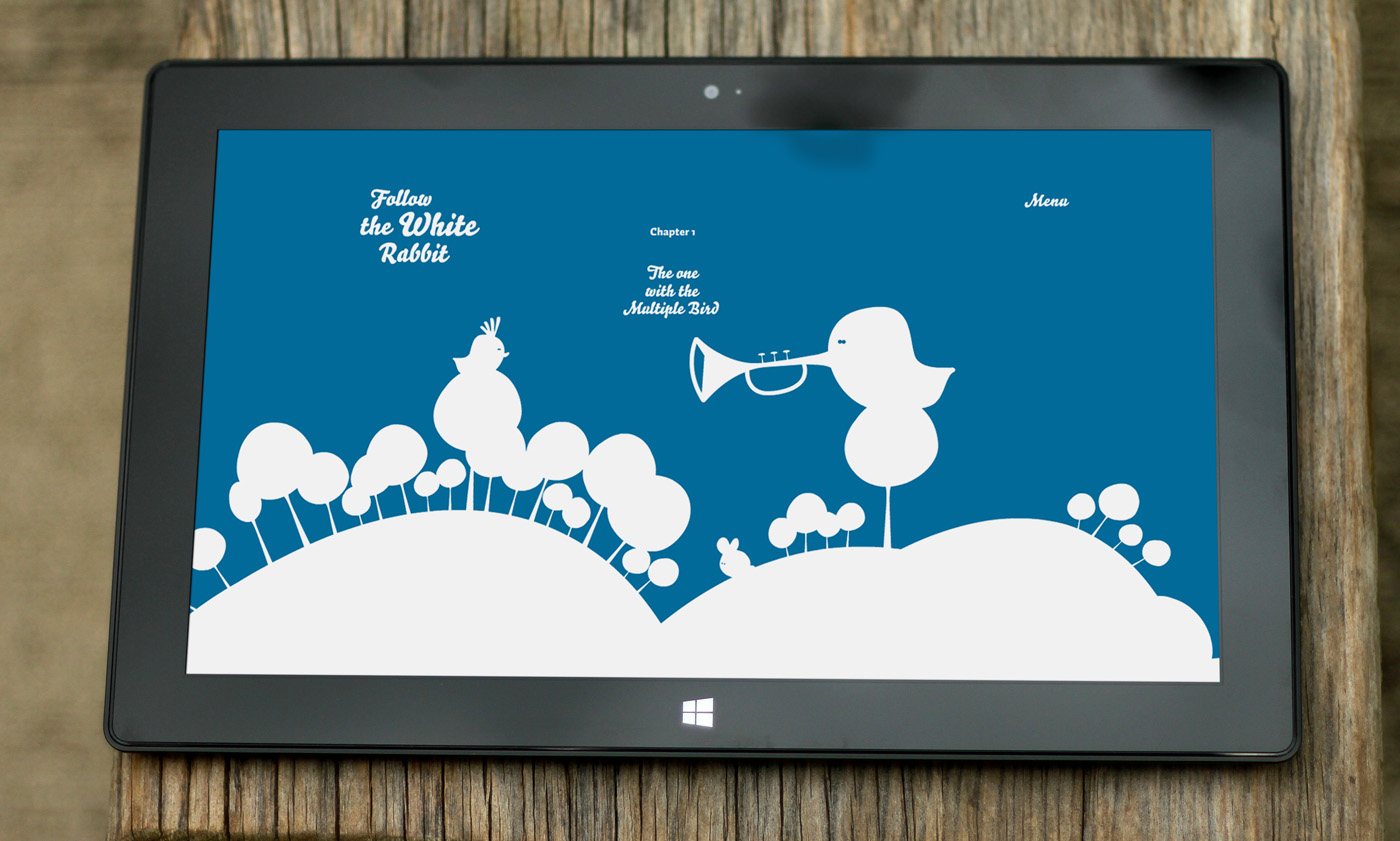 Follow the
White Rabbit
Projet

As in the Lewis Carroll's icon book, follow the White Rabbit and it will take you on an adventure through an imaginary universe. Through chapters you will discover a treasure hunt. You are going to see objects and characters, who can open secret interludes and give you the keys to the following chapters. The possibility of your interaction leads to a unique experience every time you play. A great thing to discover for any age! Follow the White Rabbit is the AWARD WINNING interdisciplinary project moving the boundary of an art concept, experimental video game and literature. Consists of thousands of interactive illustrations. Artists Ludmila & Sylvain Favardin refer to the character White Rabbit from Lewis Carroll's book Alice's Adventures Under Ground, later known as Alice in Wonderland.

Compétences

Direction artistique, Design, Gestion de projet, Concept, Conception, Animation, Développement Front-end, Développement Back-end

Récompenses

- FWA, Site of the Day
- Dope Award, Recognition
- iBlog, Site of the Week
- New Web Pick, Design and Technology
- MyDesignAward
- Qnt Gallery
- DESIGN LICKS, Creative web award winner
- New Web Pick, Design and Technology
- Design Charts USA
...